Neo Water Treatment
Cost-Effective Solutions For Water Management Professionals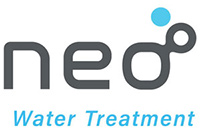 Today's water purification professionals face ever-tightening regulatory standards, pressures to cut costs and increase efficiencies, and growing concerns by the public over nutrient loading of freshwater resources. Legacy chemicals and processes are struggling to keep pace with the new realities of today's water treatment challenges.
Neo Water Treatment's Neo WaterFX300 (formerly RE300) product is helping water treatment professionals in North America and Europe meet these challenges – and more.
Neo WaterFX300 (formerly RE300) has delivered these results to treatment plants in North America and Europe:
Phosphorous reduction – far more efficient than conventional products
Sludge volume reduction – reduced coagulant contribution and higher solids content
Reduced polymer requirements
Less pH impact
Enhanced dewatering
Minimal infrastructure disruption
Reduction in nutrient contributions that can feed freshwater algae blooms
A Business of Neo Performance Materials, Inc.
Neo Water Treatment is the water treatment business of Neo Performance Materials, Inc., a leading global supplier of advanced materials used in a wide range of industry sectors. With our state-of-the-art processing and manufacturing facilities across 10 nations, Neo Performance Materials produces some of the highest performance rare metal-based engineered materials in the world. Our engineered materials meet the most challenging product specifications.
Neo Performance Materials
Go here to learn more about one of the world's leading engineered materials companies.